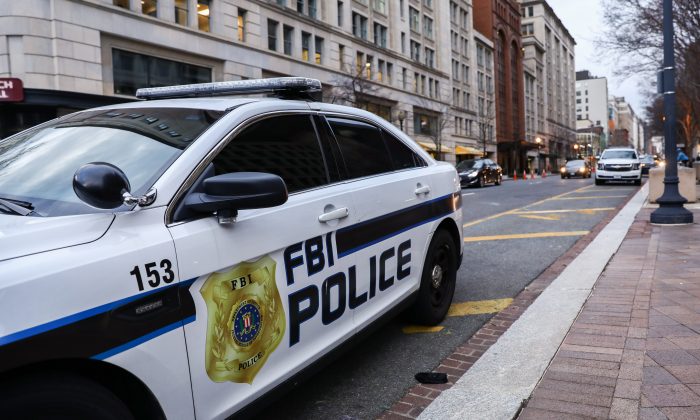 An FBI Police car is parked outside the Federal Bureau of Investigation headquarters in Washington on Jan. 7, 2019. (Samira Bouaou/The Epoch Times)
Source:
The Epoch Times
Published:
November 28, 2019
By:
Zachary Stieber
Democratic
Illinois
state Sen. Martin Sandoval said he's resigning amid a federal probe into alleged
bribery
and public
corruption
.
Sandoval, who hasn't been charged with any wrongdoing, sent a letter to the Illinois State Board of Elections announcing he would resign as of Jan. 1, 2020.
"Since 2003, it has been an honor of a lifetime to serve the State of Illinois and fight on behalf of the good people of the Southwest-Side of Chicago/Suburban West Cook," Sandoval wrote.
"Respect for my constituents and the Senate has convinced me that this action is necessary in order to proceed without distraction to the important work that needs to be accomplished for working families throughout the state of Illinois in the future."
Sandoval said he was resigning "with heavy heart."
According to The Southern Illinoisan, by delaying the resignation until next year, Sandoval can get full pay for December and January.
Former Marine One Pilot for Bill Clinton Arrested; Charged with Sex Offenses Involving a Child
Sandoval, 55, resigned as chairman of the Transportation Committee in October after his office was raided.
According to an FBI search warrant (
pdf
), agents seized multiple iPhones, computers, and USB drives, along with other items.
"The unredacted warrant provides another glimpse into the vast network of background players involved in the corrupt Chicago Democrat machine that runs this state," Illinois Republican Party chairman Tim Schneider said in a statement at the time.
"From another close Madigan ally to Pritzker's Tollway appointee, there is virtually no level of state and local government in Cook County that is not teeming with self-dealing Democrats looking to screw over taxpayers. The Illinois Democratic Party is a crime ring masquerading as a political party."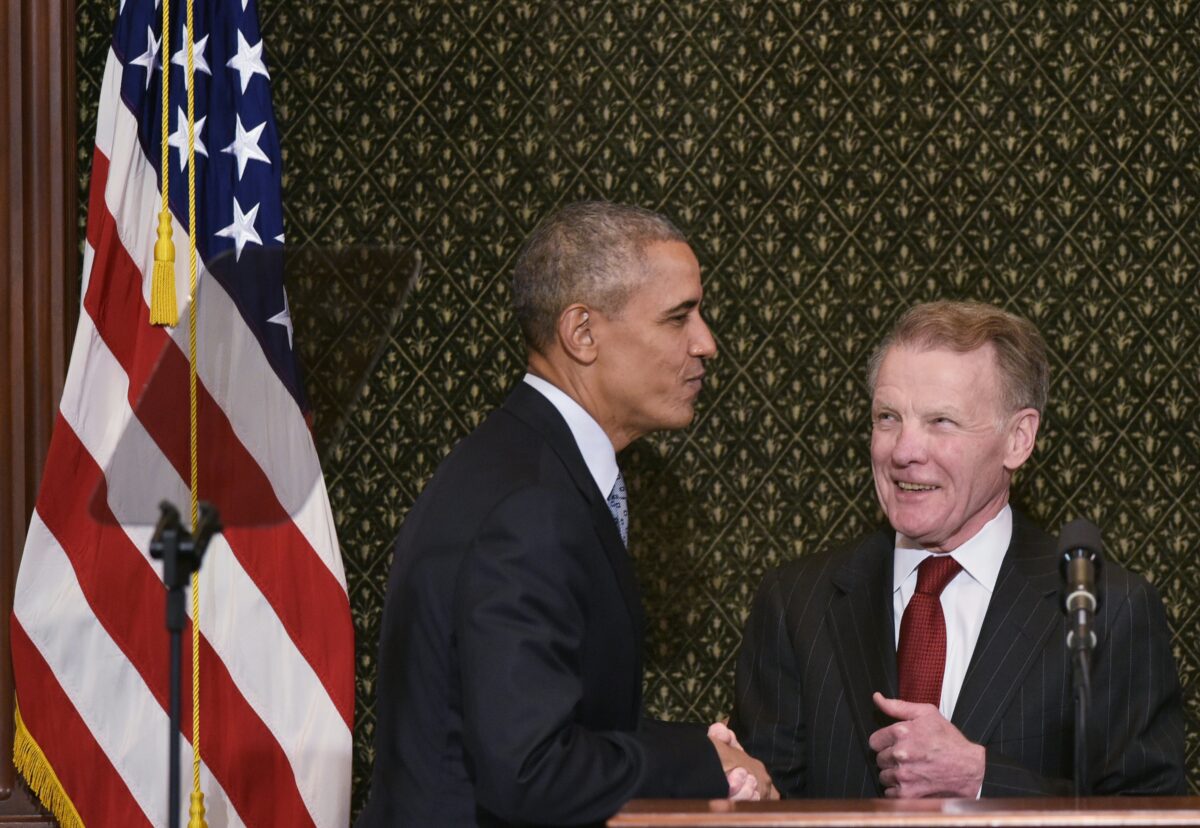 President Barack Obama shakes hands with Illinois House Speaker Michael Madigan as he arrives to address the Illinois General Assembly at the Illinois State Capitol in Springfield, Ill., on Feb. 10, 2016. (Mandel Ngan/AFP via Getty Images)
Sandoval is one of a number of allies of state House Speaker Mike Madigan, a Democrat, to be investigated by federal agents.
State Rep. Luis Arroyo, a Democrat, resigned Nov. 1, just hours before a committee was slated to consider expelling him from the General Assembly. State Sen. Terry Link helped the FBI as a mole in that case, according to local papers, and former Alderman Daniel Solis also worked as a mole after agents built a case against him.
Read more at:
TheEpochTimes.com
Discerning the Mystery is a website dedicated to awakening and educating the people to their true potential of mental, spiritual, emotional, and physical growth. It can be difficult work, but if just one person benefits from these efforts, it is entirely worth it.

If you enjoy what you read here, please give the post a like and share on social media. Also, if you enjoyed this article, please consider leaving a donation.
Feel free to send us an email and tell us what you think. If you have any suggestions or subjects you would like to see discussed, please let us know.