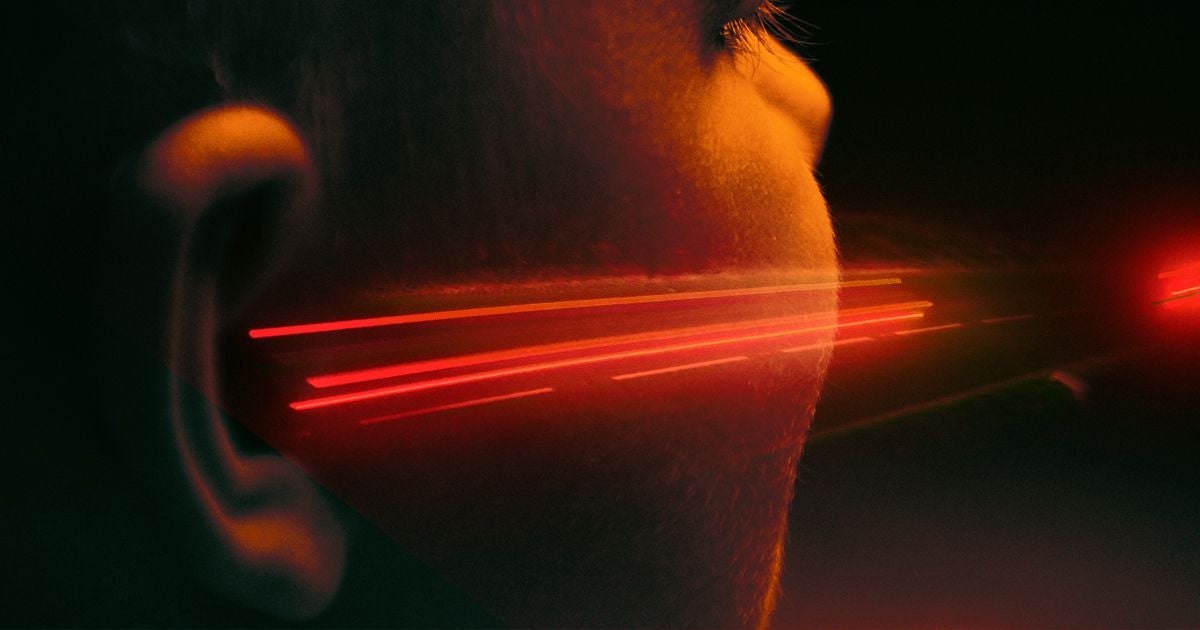 HOLGER LANGMAIER/MATT SEYMOUR/TAG HARTMAN-SIMKINS
T
he technology known as
voice-of-god
or
voice-to-skull
has reportedly been operational since the early to mid-1900s. This technology involves the transmission of information into the skull of a person—often over great distances—which results in the sensation of sound in the ears of the target. Whether this information is transmitted through microwaves, ELF frequencies, or focused light, this technique has enabled covert interests to communicate during various covert operations without the general public ever knowing what was happening.
The major concern surrounding the use of voice-to-skull or
V2K
technology is that it has been largely suppressed, and this suppression has led to an overall lack of regulation of who is able to purchase and use this equipment. In other words, there is no one preventing criminal interests from acquiring this technology and using it against the American public.
To add to these concerns, the disclosure of V2K technology is being presented as a new development instead of the aged and proven medium of communication it is known to be. This lack of forthrightness on the part of the corporate media has a tendency to prevent the public from learning the dangers of the technology and how it has been used against innocent bystanders in the past—particularly here in the United States.
It is good to see that disclosure of these technologies has progressed to this stage. The partially open discussion of V2K does show us that suppressed technology (which many whistleblowers have previously revealed) is being introduced to the general public. Yet at the same time, it can be particularly hazardous and irresponsible on the part of the MSM to be only partially honest with the facts.

In reality, per the testimony of multiple whistleblowers, this voice-to-skull technology has been in use by paramilitary military and covert interests for over a half-century.
Shem
* * * * *
Source:
Futurism
Published: January 25, 2019
Frickin' Laser Beams
Scientists have figured out how to use a laser to transmit audio, ranging from music to speech, to a person across a room without any receiver equipment — a potential breakthrough for the future of audio and communication.
"Our system can be used from some distance away to beam information directly to someone's ear," Massachusetts Institute of Technology research Charles M. Wynn said in a
press release
. "It is the first system that uses lasers that are fully safe for the eyes and skin to localize an audible signal to a particular person in any setting."
Sweeping Success
In a
paper
published on Friday in the journal Optics Letters, the MIT team describes how it developed two different methods to transmit tones, music, and recorded speech via a laser.
Both techniques take advantage of something called the photoacoustic effect, which is the formation of sound waves as the result of a material absorbing light. In the case of the MIT research, that material was water vapor in the air.
For one of their methods, the researchers "swept" a laser beam at the speed of sound, changing the length of the sweeps to encode different audible pitches.
This technique allowed them to transmit sound to a person more than 8.2 feet away at a volume of
60 decibels
— about the loudness of background music or a conversation in a restaurant — without anyone between the source of the sound and the target hearing it.
For the other method, they encoded an audio message by adjusting a laser beam's power. They said this technique produced a quieter but clearer result.
Psst
As cool as it would be to use a
laser
to sneak a message to a friend across a crowded room, the MIT team has far more important applications in mind for its technology.
Read more at:
Futurism.com
Discerning the Mystery is a website dedicated to awakening and educating the people to their true potential of mental, spiritual, emotional, and physical growth. It can be difficult work, but if just one person benefits from these efforts, it is entirely worth it.

If you enjoy what you read here, please give the post a like and share on social media. Also, if you enjoyed this article, please consider leaving a donation.
Feel free to send us an email and tell us what you think. If you have any suggestions or subjects you would like to see discussed, please let us know.