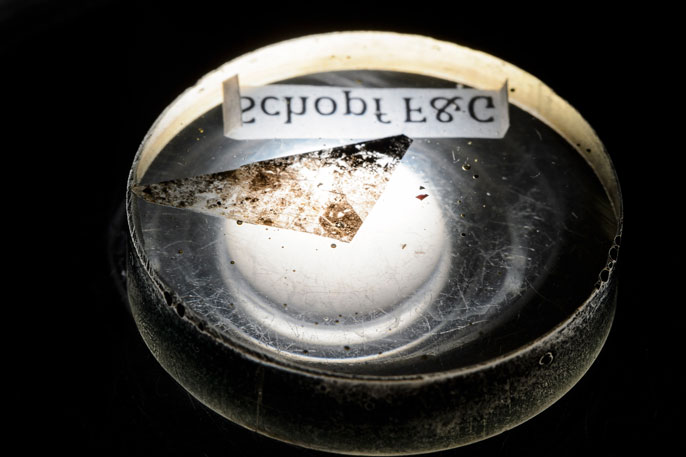 Credit: Jeff Miller/University of Wisconsin–Madison
An epoxy mount containing a sliver of a nearly 3.5 billion-year-old rock from the Apex chert deposit in Western Australia is pictured at the Wisconsin Secondary Ion Mass Spectrometer Lab (WiscSIMS) in Weeks Hall.
W

ell, it seems that we can check another item off of the disclosure list. Once again, we have the corporate establishment admitting the reality and likelihood of abundant life existing throughout the cosmos. When we combine this admission with the serious consideration of advanced ET life on planetary bodies both within and outside our solar system, this revelation further establishes the apparent rush of never-before spoken truth from corporate media.