Source:
Exopolitics
Published: April 15, 2017
By: Dr. Michael Salla
On April 12, the U.S. Air Force dropped the largest conventional bomb in the Pentagon's arsenal to flush out Islamic State terrorists according to
official Pentagon reports
. However, insider testimony suggests another reason for the use of the MOAB bomb. The undisclosed goal is to flush out, capture or destroy giants hiding in Afghanistan's ancient cavern system who possess technological secrets going back to the origins of human civilization.
The Establishment Has Already Acknowledged a Lost Race of Giants
The Massive Ordnance Air Blast Bomb (MOAB), aka "Mother Of All Bombs" contains 21,600 pounds of explosives and has a mile-long blast radius.
The Intercept
reported that the MOAB was not used by the Bush administration back in 2003 due to fears of collateral damage.
President Donald Trump appears to be living up to his pledge to
"bomb the shit"
out of ISIS. But is he? Are ISIS terrorists the real target or just a cover for an undisclosed enemy? A threat Trump may not have been briefed about, but one locked in the cross-hairs of the "Deep State" that is really behind the Pentagon attack.
A number of whistleblowers have come forward with stories of giants hiding in Afghanistan and other locations, where these giants are currently awakening from "stasis chambers" they have been asleep in for thousands of years.
Dr. Michael Salla - Partial Disclosure and Competing Secret Space Programs with Corey Goode
Secret space program whistleblower, Corey Goode, was among the first to publicly disclose the existence of "stasis chambers" that have been holding perfectly preserved giants for millennia.
In an August 4, 2015 interview, Goode discussed how he had accessed information on "smart-glass pads" during his covert service about these sleeping giants and the technology of the stasis chambers that were preserving them.
Goode said
:
When I was in the program, the Secret Space Program, when I would have time to sit and look at the smart-glass pad, there was lots of information that I looked at. And one of them was that there were beings that they found underneath the surface of Earth, underneath…usually underneath mountains, burial mountains… Indian burial mounds that were not dead but weren't quite alive. They called them "stasis beings". And it turned out that had used a technology that had been there long prior, from this group they called the "ancient builder race"… So, it didn't put the beings in stasis that a lot of us would think of, as in being frozen. But it just changed the way they experienced time.… they would probably go to sleep for maybe 20 minutes, and 30,000 years or so would pass by.…
Inner Earth Beings Take First Step to Openly Reveal Themselves to Humanity - Article and Update by Dr. Michael Salla
Goode described
the size of the beings found in the stasis chambers:
And to look down in, they saw these very tall beings, or very large giant humans with reddish beards…. these tall, red-headed, red beard groups were in Europe and South and North America. And apparently, at one time, before the last Ice Age apparently, they had a very large area that they ruled.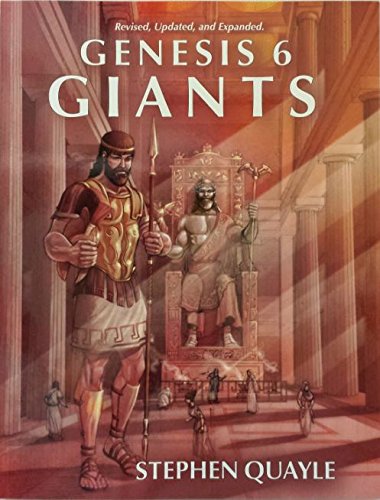 According to Stephen Quayle, who has written
several books about giants
, elite U.S. military forces have been stationed around the world, including Afghanistan, to locate the giants. He cites elite military personnel who have spoken to him about battles with the giants.
Did Martian Refugees Settle in Antarctica over a Million Years Ago? - Exopolitics with Dr. Michael Salla
During one of Quayle's radio interviews on Coast to Coast AM, one of his military informants called in and told the audience about an incident in Afghanistan involving a deadly encounter between a 12 foot giant and U.S. Special Forces. The
informant claimed
that the giant had killed nine members of an elite team sent to capture it, and it took a second team to arrive and finally kill the giant.
I have heard similar stories from another Special Forces operative stationed at McDill Air Force Base, who has served in Afghanistan and is knowledgeable about the secret war to capture or kill giants. I am presently encouraging the operative to come forward with his testimony through a third party.
Quayle uses biblical sources to support his analysis of giants and what they mean for humanity in the current era. Basically, he views them as the biblical "Nephilim", who are the offspring of "Fallen Angels" who interbred with humanity as mentioned in the Book of Genesis:
Visit to Antarctica Confirms Discovery of Flash Frozen Alien Civilization - Dr. Michael Salla and Exopolitics
The Nephilim were on the earth in those days, and also afterward, when the sons of God came in to the daughters of man and they bore children to them. These were the mighty men who were of old, the men of renown. [Genesis 6:4]
There are multiple biblical passages that refer to giants [Nephilim] and the wars waged against them by the ancient Israelites.
So they brought to the people of Israel a bad report of the land that they had spied out, saying, "The land, through which we have gone to spy it out, is a land that devours its inhabitants, and all the people that we saw in it are of great height. And there we saw the Nephilim (the sons of Anak, who come from the Nephilim), and we seemed to ourselves like grasshoppers, and so we seemed to them." [Numbers 13:31-33]
Dr. Michael Salla - Interview with Charles Hall - Motivations of Tall White ETs & Their Exopolitical Significance
The Nephilim/giants, according to Quayle, were predicted to re-emerge during the end times, and be restored to power by the corrupt global elite who maintain bloodline connections to the Fallen Angels.
Read more at: Exopolitics.org
Thanks for reading.
Discerning the Mystery is a project I started to help wake the people up to their true potential of spiritual, emotional, and physical growth. It can be difficult work, but if I am successful, it is all worth it. If you enjoy what you read, please give this a like and share on Facebook and social media. Also, if you feel so inclined, please give a donation.
Feel free to send me an email and tell me what you think. If you have any suggestions or subjects you would like to see discussed, please let me know.